Do you have an interesting publication that is relevant for Enterprise Engineering?
Contact us if you would like us to publish your article, master thesis or case study.
BOOKS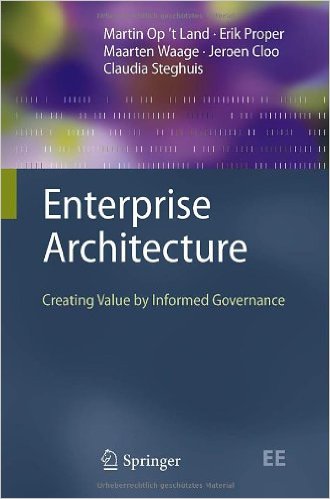 With this book, the authors aim to provide an overview of enterprise architecture including the process of creating, applying and maintaining it, thus taking into account the perspectives of CxOs, business managers, enterprise architects, solution architects, designers and engineers.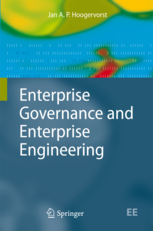 Achieving enterprise success necessitates addressing enterprises in ways that match the complexity and dynamics of the modern enterprise environment. However, since the majority of enterprise strategic initiatives appear to fail – among which those regarding information technology – the currently often practised approaches to strategy development and implementation seem more an obstacle than an enabler for strategic enterprise success.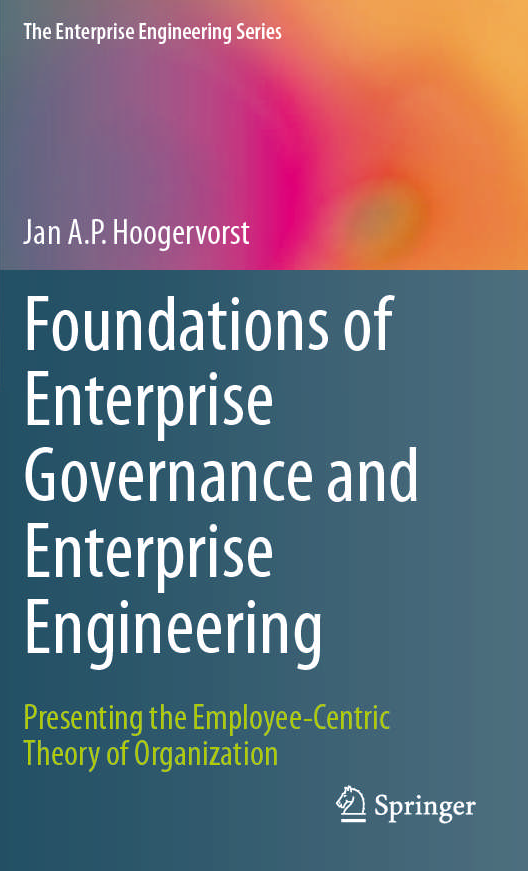 This book outlines the important foundational insights for enterprise governance and enterprise engineering, which are obviously provided by the social and organization sciences, but also by other sciences such as philosophy and information technology. It presents an employee-centric theory of organization in order to secure enterprise performance and also to comply with moral considerations about society and human individuals. This is necessary as prescriptions based on 'best practices' or the 'best-managed companies' are often merely anecdotal, faddish, or controversial, and based on unsubstantiated pseudo-theories.
This book introduces, explains, and illustrates the theories, concepts, and methods needed for sound enterprise engineering. These are based on foundational insights, specifically those concerning the employee-centric theory of organization, which are put into practice by coherently and consistently applying them to enterprise design and change.