Forthcoming Keynote Lectures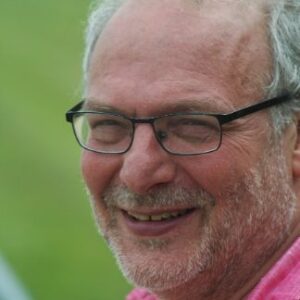 The business model of digital ecosystems: Why and how you should do it
Speaker – Jaap Gordijn 
Bio – Jaap Gordijn (jaap@thevalueengineers.nl) is founder and director of The Value Engineers, a company delivering a methodology and associated software tooling for the design and analysis of complex digital ecosystems. Also, he is an associate professor at the VUA, Amsterdam, where he leads the Decentralized Information Society Engineering (DISE) research group. Also, Jaap is visiting professor at the University of Malaysia, UNIMAS. He is the key developer of, and has internationally published on, the e3-value methodology, which comprises a graphical technique to design and evaluate networked business models (www.e3value.com). Earlier, he was a member of Cisco's International Internet Business Solution Group. As such, he was active as an e-business strategy consultant in the banking, insurance, and digital content industries.
Abstract – The notion of business model is often explained "as the way a company does business". In this talk, we lift the notion of business model to the level of the digital ecosystem rather than the singole enterprise. Moreover, we argue that a business model is often confused with a process model, whereas both models are quite different. A business model focusses on value creation, distribution and consumption in a digital ecosystem, whereas a process model is about how such value is created. We explain why most business development projects should start with a thorough business model design activity, and why that is useful. Then, we explain how a business model of a digital ecosystem can be represented using the e3value methodology, and what kind analyses can be done once you have such a model, such as profitability assessment and fraud opportunity identification. The talk is peppered with well known ecosystems, e.g. Amazon, and the Libra, but also innovative ideas such as the virtual powerplant and international clearing of property rights on music.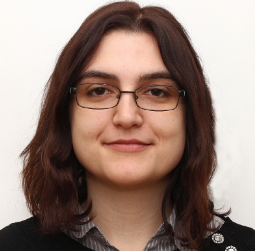 Current challenges and opportunities for Enterprise Architecture: Insights from 850+ LeanIX customers
Speaker – Adina Aldea

Bio – Adina's journey with Enterprise Architecture started more than 10 years ago during her master programme and culminated with obtaining a Ph.D. from the University of Twente (the Netherlands) and working as and Assistant Professor at the same university. Besides publishing a few dozen papers in conferences and journals related to Enterprise Architecture, Adina is also a contributor to the development of the ArchiMate 3.1 standard, and several guides and white papers (The Open Group, Business Architecture Guild). Since joining LeanIX almost a year ago, Adina has worked with potential clients to demonstrate the value of the LeanIX platform and has started several initiatives, such as LeanIX Connect Academic to collaborate with universities by providing guest lectures, workshops and more.
Abstract – Usually, when organizations consider implementing Enterprise Architecture, they face certain challenges internally. One of the most commonly mentioned challenges is the complexity of the architectural landscape due to mergers and acquisitions, the increase of the Application and Technology landscape, and more.
To address these challenges having the right team, collaborating with different stakeholders, establishing data governance policies, choosing a suitable approach and tool are key factors to success. In this keynote, you will hear about how our customers are tackling the most common challenges with the help of LeanIX and data-driven Enterprise Architecture.
Besides challenges, the final part of the keynote will be focusing on opportunities for further development in the field of EA. By following our data-driven approach to EA, our customers can accelerate their transformation initiatives and focus on important and innovative topics, such as Sustainability/Green IT.